Donate
The Magic of Christmas, a non-profit charitable society #139636369,  runs entirely on donations and is proud to have one of the lowest overheads of any registered charity of its kind in Canada. Like many other charitable organizations in Calgary, we are privileged to work with many outstanding private and corporate citizens who support us in so many ways. We are grateful for any and all contributions of time, items, or money that can be provided. Thank you for remembering us in your annual giving plans!
Make a financial donation by clicking on the Donate button below
To donate household items, toys, electronics, etc, find a drop off location near you or at Santa's Workshop. New
items only please. What do we need most?
Donation Drop-Off Locations
You can drop-off donations at Santa's Workshop or any of these great companies are willing to take your donations during the month of December.  Click the map for a list of donation drop-off locations.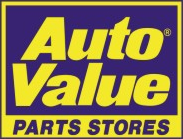 Request a donation box
The Magic of Christmas challenge is designed for organizations who would like to donate gifts without worrying about the details of adopting an entire family.
Last year, the response was so great that we ran out of donation boxes!  Request your office's box early and empty it frequently!
Copyright 2013 The Magic of Christmas. All Rights Reserved. A Non-profit Charitable Society #139636369